Which Brands of Paint Do Main Line Contractors Prefer
Why TJ's Now Prefers Benjamin Moore Paints
As a premier painting contractor based in Wayne, Devon, and Ardmore for the past 19 years, TJ's Painting & Renovations Co. has used all of the popular brands of paints. We have even used the high-end paints on occasion such as Fine Paints of Europe.
All paints have various properties and chemical agents that affect coverage, performance, and durability. These are three factors we evaluate for the overall product value in every paint product we use.
Another part of performance and durability, is applicability. In other words, is the product applicable to the type of substrate and given conditions beyond the contractor's control.
Not all paints work well on all substrates. This is where the difference is found typically in the quality of professional painting services, from the cheap prices to the expensive prices. That is, how knowledgeable is the Main Line painter in regards to product and appropriate applications, not to mention procedural differences of the many products available in today's paint market.
In a very brief summary, the Benjamin Moore products are comparable or superior in all three factors for product value. Paint coverage, paint performance, and paint durability are requirements a consciousness contractor considers when choosing the best product for your home's projects.
Coverage is consistent across all Benjamin Moore paints, whether it is an Ultra-Spec paint or an Aura paint. Though the price point is almost double in Aura, Ultra-Spec covers well except in whites or in trim paint. So, Ultra-Specs is not our choice for all substrates. As a result, we only use Ultra-Spec for drywall that is in relatively good shape and needs minimal prep before painting.
For overall performance, the Ben Ben line is our go-to product. We like the way it "flows" off the roller and the brush, it has very strong coverage or pigmentation in the semi-gloss. This is a huge factor, as "thin" semi-gloss paints can end-up in a change order for an entire room or multiple rooms, as additional coat may be needed to achieve the proper finish.
For durability, TJ's Painting & Renovations Co. reviews paints very closely, and over time including the feedback we receive or can review on our repeat customer's homes.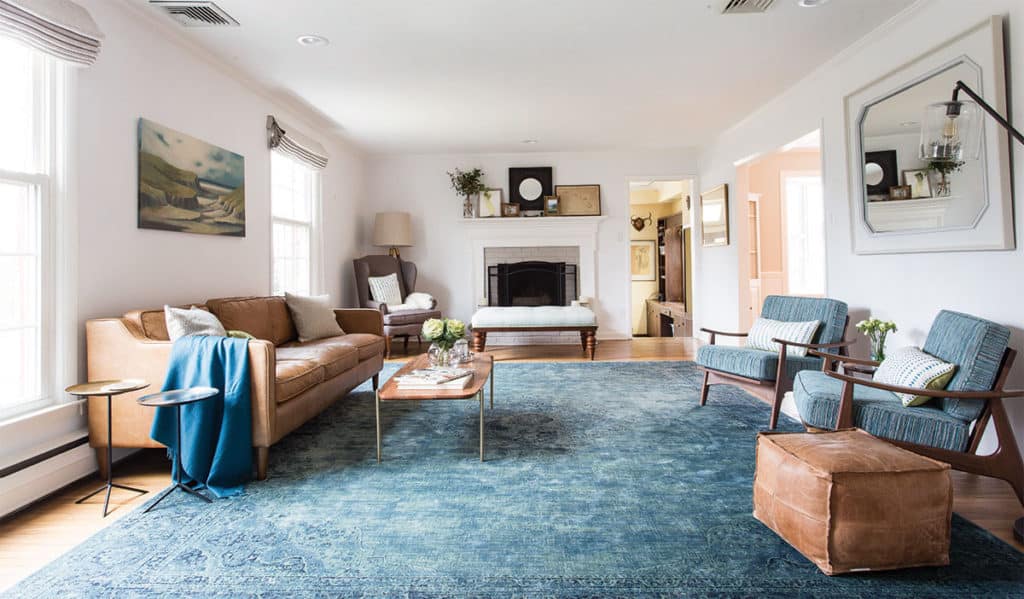 Durability comes down to one word – adhesion. Paint failure equals adhesion failure. Adhesion failure can be reduced or eliminated simply by using a primer-and-paint in one product.
Primer-and-paint in one products allow us, as professional Main Line painters, to have peace of mind in knowing the adhesion factor is enhanced throughout all coatings.
So, needless to say, quality and quality-control results are based in being knowledgeable and highly attuned to how the paint looks and holds-up over time.
Aside of price points and past product performance, all Benjamin Moore products are now primer-and-paint in one. This product improvement by Benjamin Moore is a critical fact of why our company – as a premier Main Line general contractor, has made the change to Benjamin Moore as our go-to product of choice.
We have even discovered that the Benjamin Moore Ben Ben line is great for eliminating flashing, which occurs regularly on paints with a sheen. Flashing is when patches or other markings show through the finish coating. If flashing occurs or results in a final coat, then we need to reapply the entire final coat from corner to corner.
The final coat must show beautifully in finish and in visual appeal from all angles and in all types of lighting. To achieve this, we must use the best products and best practices to ensure a class-act finish to every surface we paint, in both our interior painting and exterior painting jobs in the Wayne and Devon areas.
In sum, now that Benjamin Moore uses primer additives in all of their products, there is a "built-in guarantee" that the adhesion factor, and the final coat results, will be executed to the best of our ability.
Professional painting done right is hard work and time consuming. The primer-and-paint products offer support of our hard work for achieving the beautiful finishes. And long-lasting quality, beautiful finishes is our aim and end objective when working in our customer's homes across the Main Line and surrounding communities.