Setting Clear Expectations with Your Painter
As a painting contractor on the Main Line of Philadelphia, we perform custom interior painting on a range of finish-levels. We execute projects from high-end custom restorations down to apartment repaints.
A lot of Main Line residential customers want perfection from painters, while others are simply happy to see new colors on the walls of their homes in the Wayne area.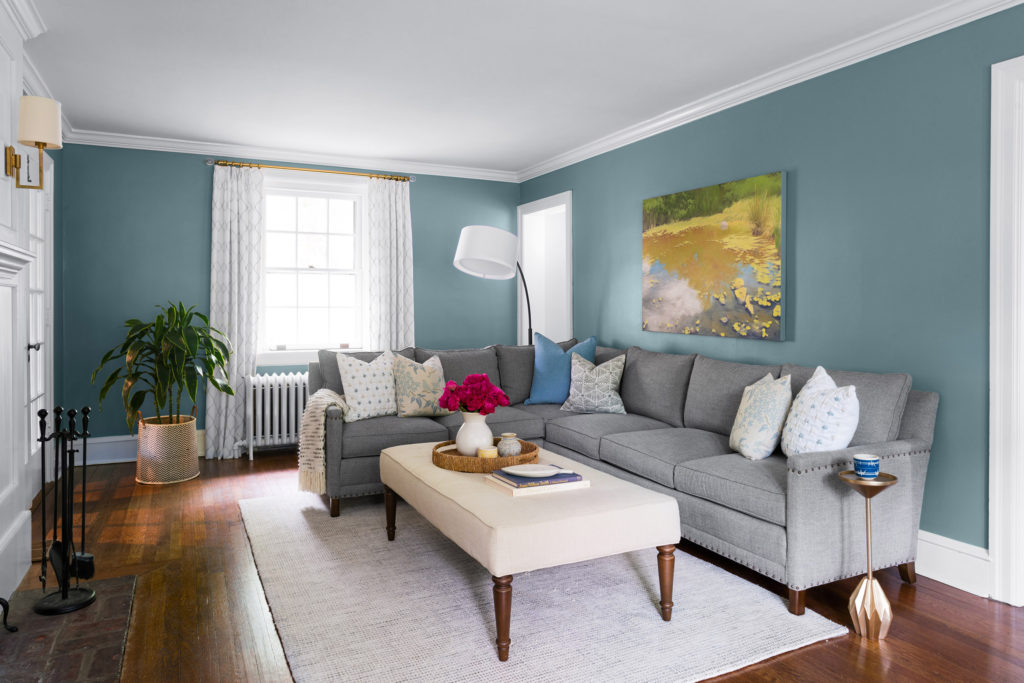 The wide-range of expectations on finish-standards leads to many "discussions" between homeowners and painters.
In short, these expectations should be communicated clearly, in a conversation that should be directed by the professional. Painting contractors on the Main Line should guide you in a conversation detailing precisely how they will prep, prime, and finish-paint all surfaces (ceilings, walls, trim/woodwork).
Painters on the Main Line have a responsibility with homeowners, to value their customer's vision. A qualified painter will communicate and set expectations upfront to meet the desired vision – beginning in the quote appointment.
Also, all expectations should be written clearly in the proposal. Every step for surface preparations should be spelled-out in the quote in a step-by-step manner.
In following a form quote outline, TJ's painting quotes are process-oriented. A homeowner in Devon can read our quote and envision the entire painting process.
And before the painting project begins, the finish-standard expectations should be reviewed again. Plus, the homeowner and painting contractor – or supervising painter – should have daily walk-throughs to review progress of the work.
Setting clear expectations with your house painter is a mutual responsibility. It begins when the painting contractors near you attend the quote appointment.
Then when the work commences, the Main Line professional painting contractor has a responsibility to maintain a continuous dialogue between the homeowner and the painter.
As a full-service professional painting contractor, we also believe it is up to us – the hired expert – to initiate this dialogue with you and to guide the conversation accordingly.
Not only is this setting clear expectations about painting finish standards, it also sets clear expectations for what the overall painting price will be.
We recently had two painting projects that had very different levels of finish quality. We had our painters in Berwyn, in a newer model home for T/E Township.
In this project, the homeowners were so happy to simply see new colors on the walls. New paint colors alone can make people very happy, and it did for these homeowners.
During this same week, we had a painting restoration job in Malvern. It was a full restoration job, and was priced accordingly.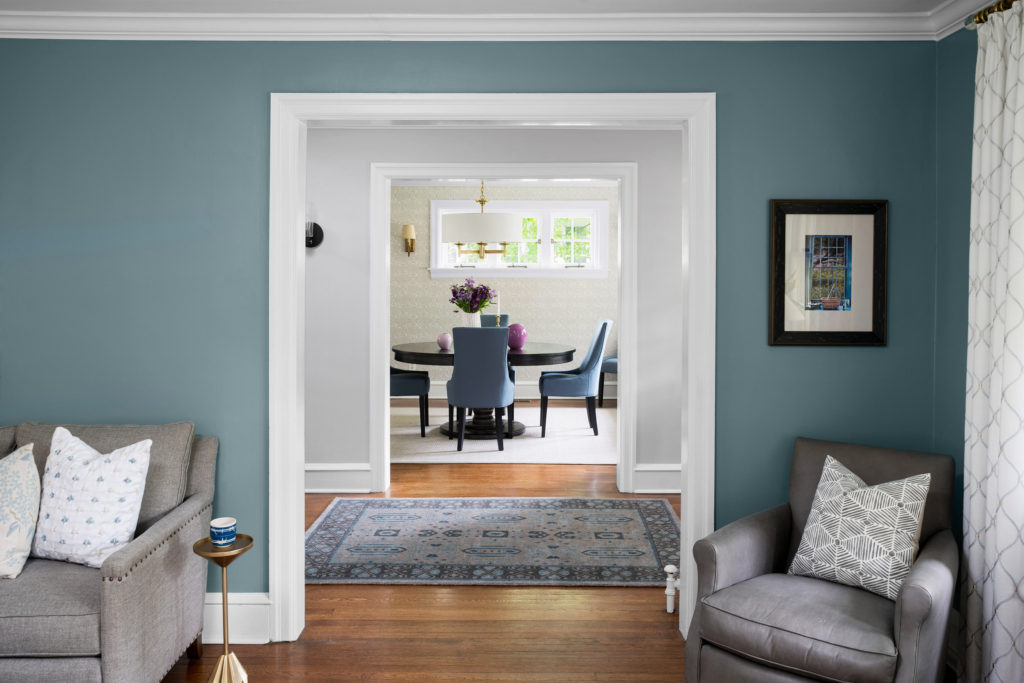 Why? Because the customers were expecting their walls, ceilings, and trim to look brand new.
They wanted perfection from our painters. This customer wanted master painting level performance in their home. Knowing this, TJ's assigned only our best finish-painters to the job.
In the Malvern job, I also had our talented team of Main Line carpenters remove the trim. It is much easier and cost-effective to install new trim than to try to restore old, worn trim profiles. This is one reason alone why hiring a full-service interior renovations company – such as TJs, is better than just hiring a painting contractor.
Aside of the fact it takes talented professional painters can achieve a high-quality finish, the conversation for clear expectations needs to revolve around one word – restoration.
Herein, there is "painting" – better known as "repaints" from inside the painting contractor world. And then there is "restoration."
Restoration painting primarily means the painters take considerably more time to implement more steps to prep the project.
As we say in our company meetings, "treat the surfaces like furniture." This means, our painters are working to achieve the smoothest, mar free finish possible. They are restoring the surfaces – not just prepping them.
Restoration painting can also be performed at different levels – with varying degrees or qualities of finish – from a partial restoration all the up to a full restoration.
Of course, the more restoration the homeowner expects, the homeowner also needs to understand that more labor time will be involved.
In this new series on Establishing Clear Expectations with Your Painters, we will describe how your painter can achieve a full restoration look. More commonly, I will layout how painting contractors on the Main Line prep thoroughly.
Of course, executing a quality-finish starts before painting, it starts in the prep work. To achieve a high-quality finish not only takes excellent brush-work, it takes an incredible amount of prep-work.
As we all know, the quality is all in the details.
Be sure to have an open and pinpointed dialogue with your painting contractors.
In the next blog, I will include a list of questions homeowners should ask painters while screening them during the hiring process.