The Exterior Painting Expert – Product Knowledge is The Key to Quality
As Spring arrives across the Main Line, the newness of outdoor projects and exterior painting season takes full blossom. Now is when homeowners across the Philadelphia Area start searching for painting contractors in Wayne, Devon, Bryn Mawr, and surrounding towns.
While screening a local professional painter, it is customary to perform due diligence with researching online reviews and interviewing the painter or sales rep during a quote appointment. However, what is most important is knowing what products they are going to use and to ascertain if the professional is really an expert on the various products available.
Herein, an experienced painting contractor can not only tell you which products they will use and why – for each application, he can also tell you why his company does not use the various other products on the market for exterior painting.
For each phase of an exterior painting project, a painting company has standards of performance for each step – prep or surface restoration, priming, and finish coating.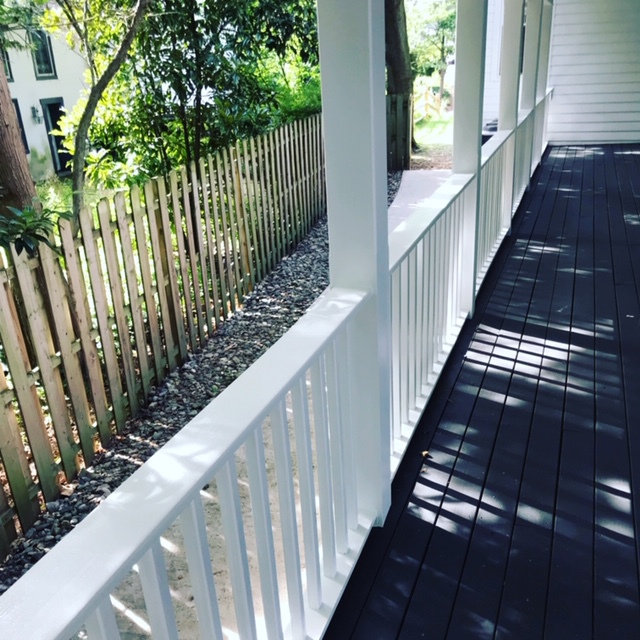 As a Main Line painter and general contractor, TJ's Painting & Renovations Co. has been performing exterior painting projects for over 30 years. As a matter of fact, owner Ted Komacek started TJ's Painting as a seasonal business focusing primarily on exterior painting. While teaching public school, Ted owned and operated an exterior painting company during the Summers.
In taking an academic approach to painting, there is a vast difference in the price, in performance characteristics, and in durability across the array of products available for prep or substrate restoration. The same holds true for exterior primers and exterior paints or coating products.
Even if a homeowner is not knowledgeable of products at all, or cares to be, simply asking the right questions about products will give you a tip if the painter knows his or her stuff.
For instance, if you ask a painting contractor this question, "Which products do you use for prep or surface restoration, and why do you use those products? Or, what are your experiences in quality with the products you use for exterior painting prep, exterior primers, and exterior paints?"
If the painter replies, "Well, you know all products are pretty much the same. So, it doesn't really matter." This response, or any statement relative to such a general reply, tells you clearly that the painter has no standards of performance for product choices. This type of response also likely results in paint adhesion failure within months, if not weeks or days.
Though there is much more to discuss in terms of standards of performance for exterior painting products, the bottom line with this blog is to bring about awareness for homeowners. When screening painters and painting quotes, a homeowner must at least ask about which products the painting company proposes to use.
Further, the homeowner should request that the painter's quote includes all applicable products. The quote should not only contain the painting process, from setup and prep through the number of applications (for both priming and finish painting) – the quote should also have all of the products listed.
A thorough exterior painting quote will include the painter's standard products for prep materials, surface restoration materials, primers, and paints.
In the upcoming blogs in The Exterior Painting Expert series, I will be talking about specific products for each phase of the project that professional painters should follow.