8 Areas to Evaluate When Hiring a Main Line Professional Painter
8 Signs of a Quality Painter
When screening painters on the Main Line, there are several non-verbal cues a homeowner can watch for to ensure they are hiring a class-act professional.

The unspoken language we all communicate with speaks volumes as to how we think, how organized we are (or are not), and even the manner in how we treat others.

Below are 8 Signs of A Quality Painter that can give you some insight into the type of contractor you are hiring.

Following these "signs," or cues, can help you hire more effectively, as these intangibles will allow you to assess beyond the quote.

Gaining some insight into how the painter will manage your painting project, achieve a high quality finish, and service both you and your home, is key to ensuring a positive experience with your painting contractor.

These 8 Signs of A Quality Painter can easily be assessed throughout the communications process with Main Line painting companies as well as during the quote appointment .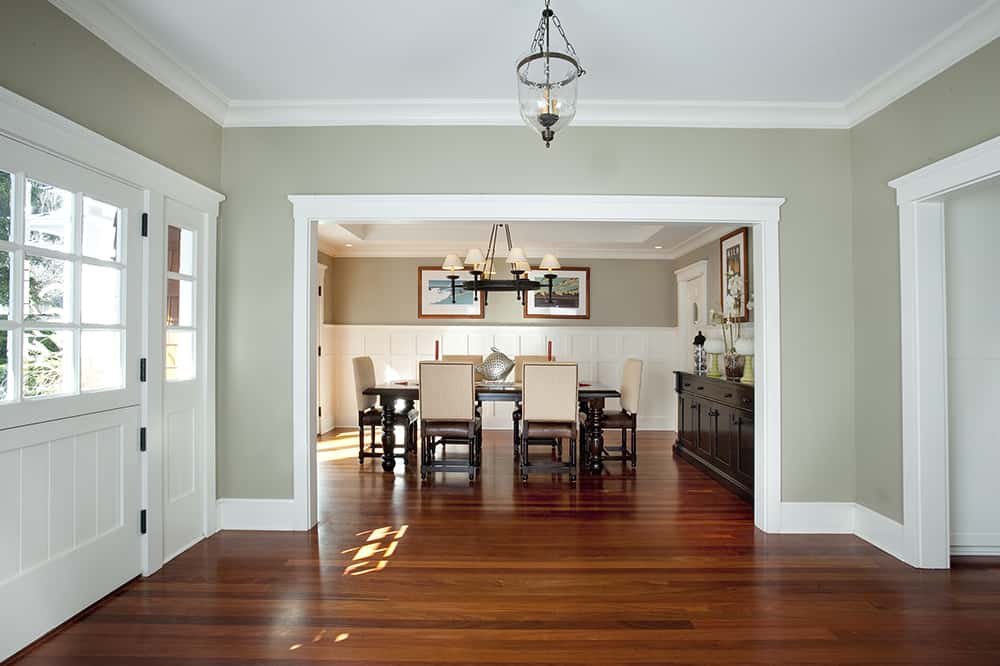 1 – Presentation – Personal:
Was there paint on their work clothes?
Was there paint on hands? Or worse, was there paint on their arms, elbows, etc.?
In other words, are they a neat painter or a messy painter?

Though not always the case, messy painters in work attire tend to be messy painters on surfaces and definitely in the work space. I can say this with complete confidence, as I have hired (and fired) dozens of painters. In our hiring grace period, a painter's personal presentation is one of the first indicators I look for when hiring a new painting crew member.

2 – Service-oriented Personality & An Attitude of Gratitude:
Were they business-like in running the meeting, yet personable?
Do they appear to love what they do, or were they enthusiastic to service you and your questions you had about painting your home?
Did they make you feel appreciated for the mere fact that you are offering them business, and your hard-earned money?

My belief is that you are hiring someone to come into your home, to be around your most intimate spaces in life including the family – and that that person should be pleasant. In TJ's, part two of our three-part culture is "Give Pleasant Service." Sure the work is hard sometimes, but there is no reason why workers should not be anything pleasant and full of gratitude.

3 – Process and Pricing:
Did the painting contractor run the meeting in an organized manner?
Does he or she respect your privacy concerning your personal budget?
Did the painting company's quote explain or justify the pricing, maybe listing all of the steps they take in setup and prep showing how much more detailed they are in taking care of your belongings and your painting job's surfaces.

Though painting is an area where a lot of homeowners hire on price, the long-term quality of a paint job is highly affected by the level of expertise the professional painter has with both process and products. Saving 10% now may cost you another 150% later, to redo something the lesser expensive painter did incorrectly with utilization of product or rushed processes.

4 – Demonstration of Expertise:
Did the painter possible point out existing conditions that were sub-par or needed improvement?
Did they discuss the products they use, or inform you of best practices for products and procedures that will result in a long-lasting, high-quality finish?

If the basis for hiring is quality, quality is based on expertise. Expertise is intellect. A professional painter who takes the time to explain the inherent issues in your surfaces, and further explains how he or she will solve those issues, shows intellect. Hiring a painting contractor who demonstrates expertise will most likely payoff in the long run.

5 – Finish-level and Quality-Control:
Did they even discuss this, or did they evaluate your walls and demonstrate a sense of being detail-oriented?
Did they mention anything about standard operating procedure or craftsman operating procedures?

An expert painter talks all about finish-level and quality. These are the repeated phrases of a conscientious pro. The end result of a quality paint job is a beautiful finish that will last. At TJ's, we talk about "treating surfaces like furniture." With my background in woodworking and furniture-making, we operate at a craftsman level in our painting processes. And quality is everything!

6 – Pride and Products:
Did the painting contractor discuss the products they use and if they have standards in product choices that guarantee a high-quality finish?

Pride is the sign of a meticulous painter. Pride in professional painting contractor in Wayne is a good thing.
A true pro has his or her "go to" products. At TJ's, we implement best practices and best products as standard policy for our painting operations in Devon, and we do not allow substitutes on either process or products.

7 – Presentation – Professional:
The true pro is outfitted in the painting company's wear or logo. He or she shows up in a
company shirt, with company sign on the car, and walks in with business card in-hand.

8 – Speed of Business in Follow-up:
I heard this saying once that I think is very powerful, "If the contractor has not serviced you yet to earn your money, what makes you think they will service you any differently once you have given them money." Whenever I hear a homeowner say, "Well, the other contractor hasn't gotten back to me yet." I think, "…first of all, they should have informed you when they would get back to you or when they would submit the quote…" and, "…if they did not inform you about something so simple as to when to expect the quote, what makes you think they will be better at communicating once they start working in your home…" In other words, a true pro – a Main Line painting contractor who is enthusiastic about serving you and earning your business – will inform you when to expect the quote and they will submit the quote to you asap.

In sum, these tips can be an excellent resource for making a more thorough review of painting contractors near you, when you are performing your due diligence in hiring a Main Line painter.

Happy painting.